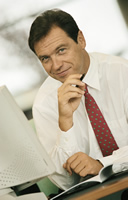 WebCalcs® Financial Calculators
The Easy Way to do Financial Planning - Since 1994!
Now with SECURE ACT Calculators for RMDs and Stretch!
For Financial Advisors: WebCalcs® for Advisors lets you login and create professional looking financial plans on a variety of topics for one low price. Instead of finding a separate desktop app or online calculator for various calculations, login in one place, enter basic data and print a professional branded report in less than 10 minutes.
For Insurance Companies, Mutual Funds, Broker/Dealers, RIAs: WebCalcs® for Companies lets you provide enterpise-level planning internally to employees, sales desks and wholesalers, or externally to your client base and distribution channels.
Time-Tested at Major Financial Institutions including: AXA-Equitable, Pacific Life, JANUS Mutual Funds, Sentry Insurance, TIAA-CREF, Raymond James, and The Hartford.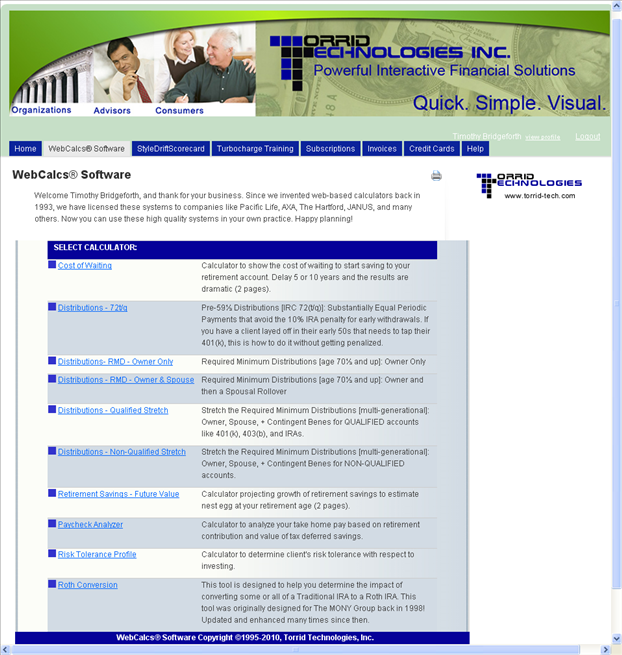 Screenshot of WebCalcs® for Advisors

Great for: Financial Advisors, Brokers, Certified Financial planners, Plan Sponsors, 401(k) Fiduciaries, Registered Representatives, Registered Reps, IARs, Trusts, Wealth Managers, and anyone doing basic retirement and financial planning for clients or employees.
Software Specs: Internet-based software runs on any computer that can operate a Web Browser including Windows, Macintosh, UNIX, and Linux. No software installation is required. Runs in your web browser.